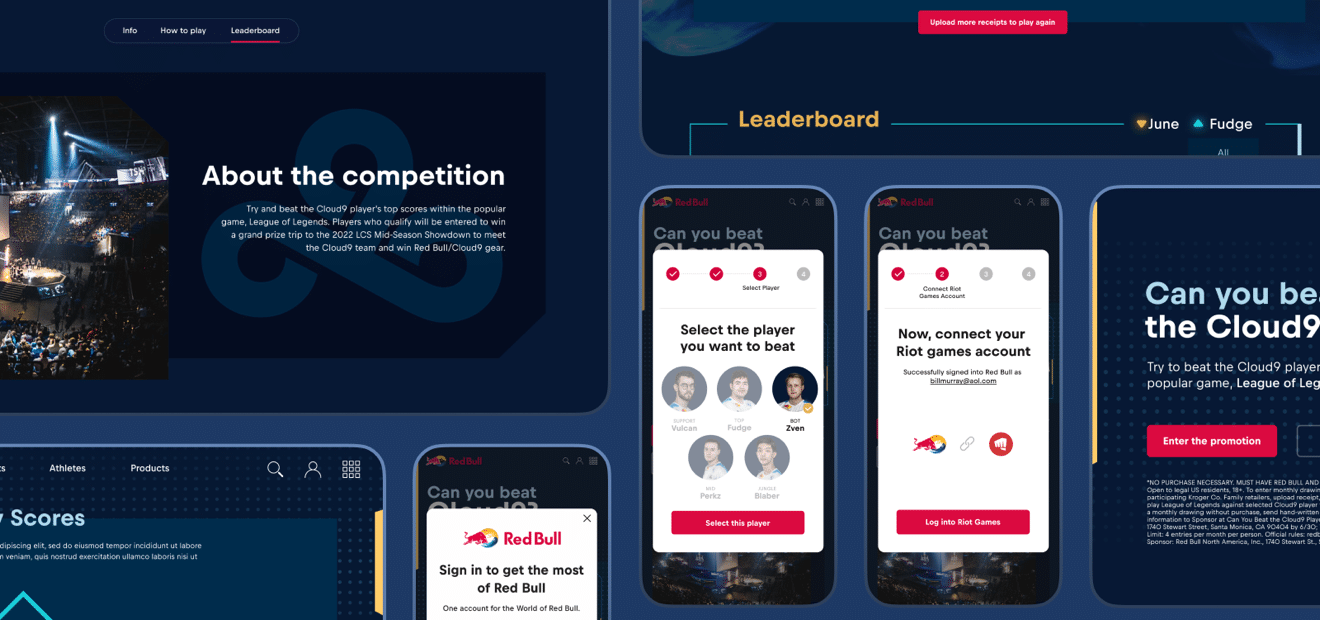 In a groundbreaking collaboration between Red Bull, a global leader in the beverage industry, and Cloud9, a premier esports team in the United States, we had the privilege of seamlessly integrating their ambitious gaming activation into the Kroger retail environment. This extraordinary project aimed to harness the power of gaming and engage consumers in an unparalleled way, leveraging the popularity of the online battle arena video game, League of Legends.
Services
React apps
APIs
CMS Dashboard
Our partnership with Red Bull and Cloud9 allowed us to demonstrate our proficiency in developing cutting-edge software solutions that seamlessly blend the physical and digital realms. This project highlights our ability to tackle complex challenges and deliver impactful results, further solidifying our position as a leading software development company in creating memorable digital experiences.
Challenge
Our task was to bring Red Bull's partnership with Cloud9 exclusively to Kroger, transforming the act of purchasing a beverage into an immersive gaming experience. The challenge was to create a seamless bridge between the physical and digital worlds, allowing consumers who bought Red Bull at Kroger to participate in a gaming challenge and have the opportunity to win an exceptional esports experience
Solution
Our expert software development team meticulously designed and developed a comprehensive microsite that acted as the epicenter of this activation. Through the microsite, participants were able to enter their unique codes, generated upon purchasing Red Bull products at Kroger, to embark on their League of Legends journey. Our integration with the League of Legends API allowed us to track and validate participants' in-game performance, pitting them against Cloud9 player scores.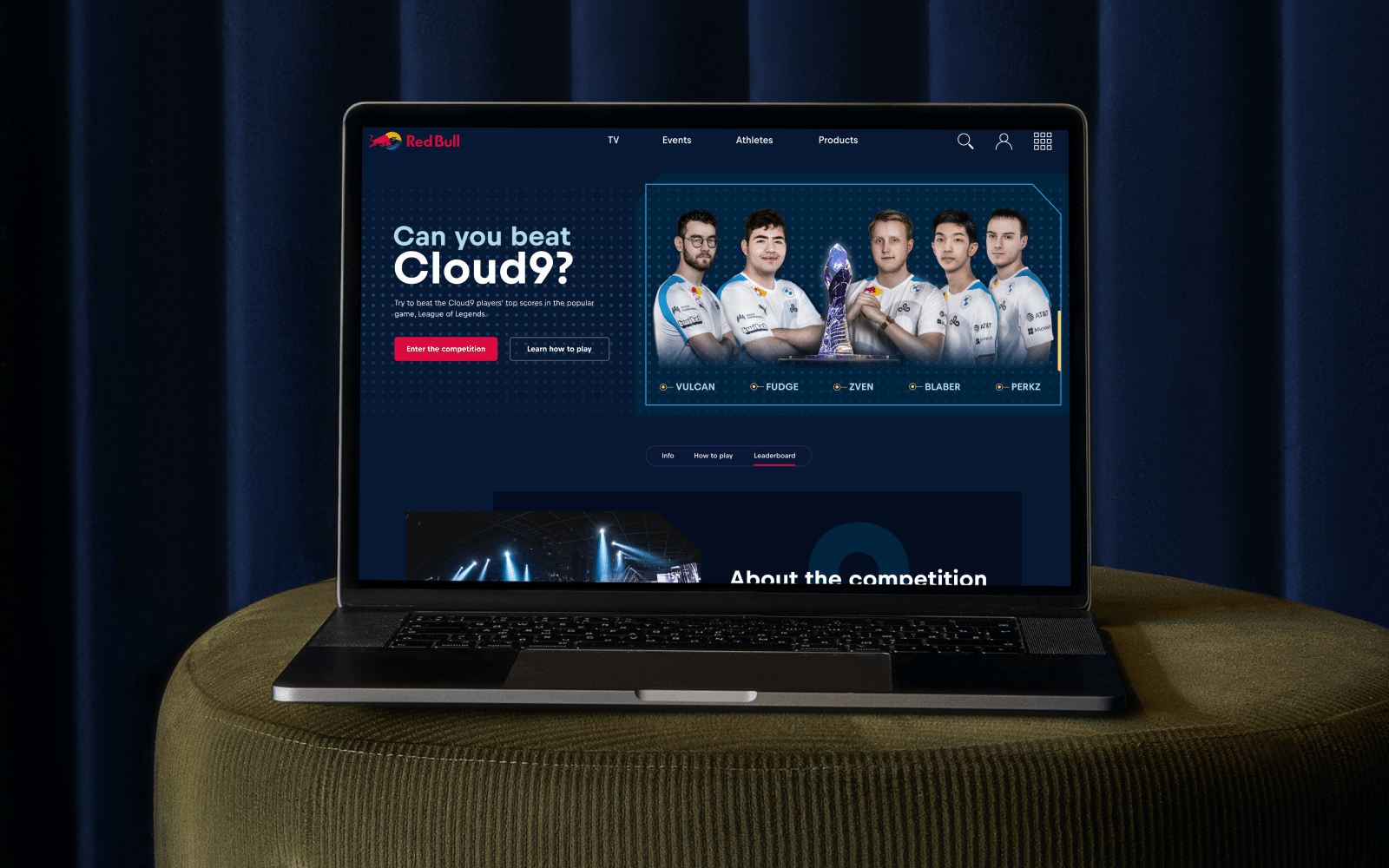 Red Bull Cloud 9 microsite
Key Features
Seamless Microsite: We crafted an intuitive and visually captivating microsite that hosted all the information, guidelines, and entry mechanism for participants.
Real-time Tracking: By integrating with the League of Legends API, we ensured that participants' progress and scores were accurately tracked and displayed on a real-time leaderboard.
Engagement: The microsite's interactive elements and captivating design fostered engagement and excitement among participants, enhancing the overall experience.
Prize Qualification: Our system automatically identified participants who outperformed Cloud9 player scores, qualifying them for entry into the grand prize drawing.
Outcome
The Red Bull x Cloud9 Esports Experience Integration was a resounding success, creating a unique and immersive experience for consumers within the Kroger retail environment. Our software development expertise not only enabled a smooth and glitch-free user experience but also provided Red Bull and Cloud9 with a comprehensive platform to engage with their audience and elevate their brand presence.